Help us to protect badgers
Badgers are beautiful creatures that keep themselves to themselves.
Badgers suffer as a result of people's attitudes to them. Thousands are killed by our cars every year. Many are wilfully killed by poisoning and snaring, and the barbaric "sport" of badger baiting still occurs. They are forced to move from their homes as building development increases.
Badger groups countrywide are trying to redress the balance
If you care about these animals:
drive more slowly on country roads at night
tell us if you know of any proposed building near a badger sett
ring the police if you see anything suspicious
and to be even more effective, join West Surrey Badger Group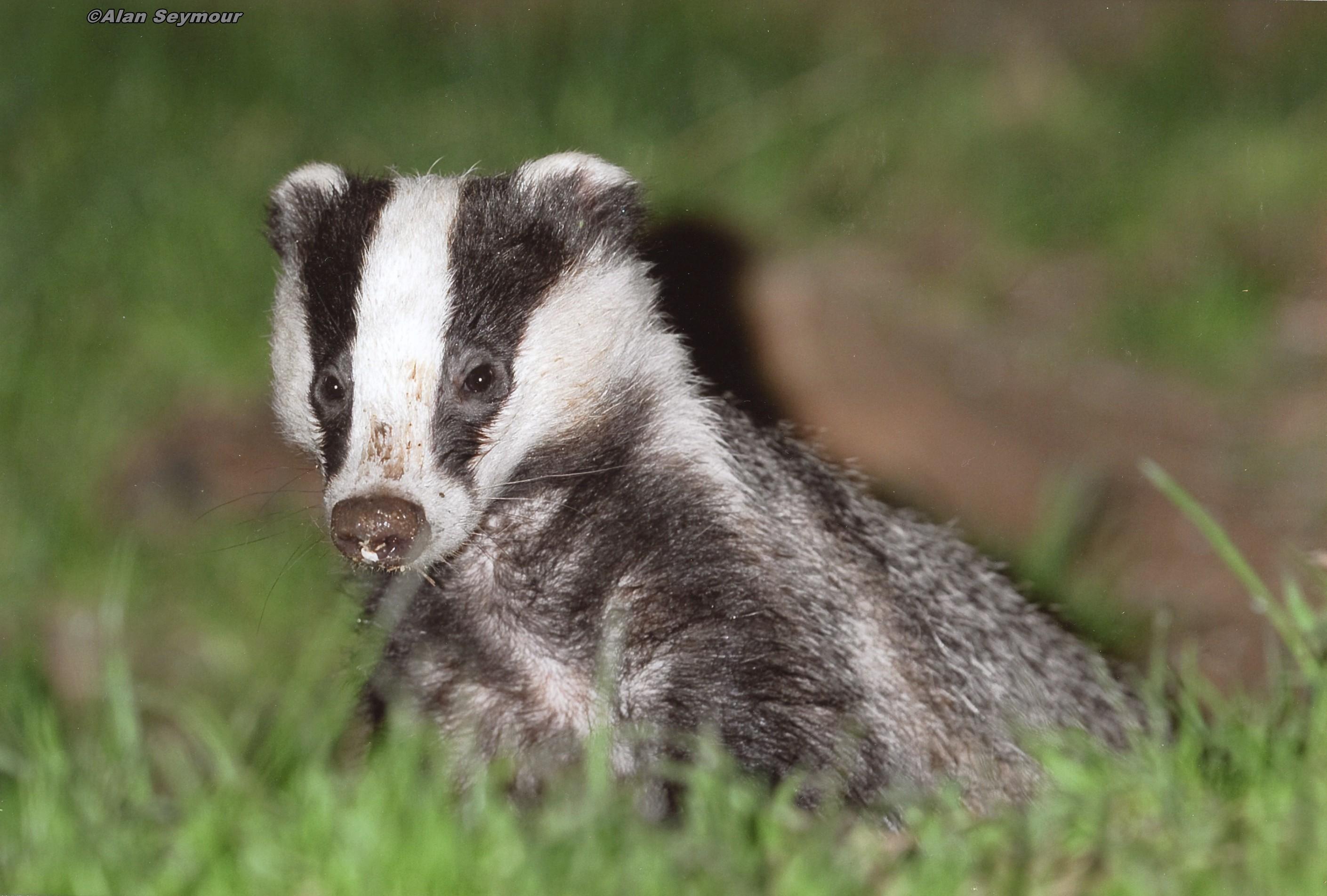 This September Natural England issued licences for culls in Gloucestershire, Somerset and for the first time, Dorset. These are taking place right now (September 2015). As before, badgers are being enticed into the open, at night, and shot.
The government contends that is is being done to help control bovine TB despite the fact that in 2007 a comprehensive report was produced by a panel of leading scientific experts appointed by the Secretary of State for Environment, Food and Rural Affairs, and chaired by Professor John Bourne. The report of the Independent Scientific Group on Cattle TB, entitled "Bovine TB:The Scientific Evidence" concluded "careful evaluation of our own and others' data indicates that badger culling can make no meaningful contribution to cattle TB control in Britain."
No subsequent scientific research or investigation has been undertaken or released that counters this conclusion, and yet the current government, against the advice of leading scientists, has pursued this misguided and cruel policy. Even more extraordinarily, no attempt is made to verify if the culled badgers actually had TB. Of course, the vast majority do not, so most of the badgers killed will be healthy.
Information about the issue of TB and what role badgers have in this can be found on the Badger Trust website (link on left).
To help stop this inhumane, ineffective and expensive slaughter of large numbers of badgers, please take action now. For example, yYou can help protect the badgers by joining a wounded badger patrol in one of the cull areas. Click here for more information )
Activities
West Surrey Badger Group operates throughout the Western half of the county.
Activities include:
sett surveying and monitoring
advice on planning and development
rescue and rehabilitation
advice on badger nuisance in gardens
We also host workshops and field trips, attend local fairs and events, and give educational talks to schools and other groups.